Who are RICS HomeBuyer Reports Aimed at?
The Homebuyer report is aimed at anyone who is buying a house, whether they're planning to live in it or rent it.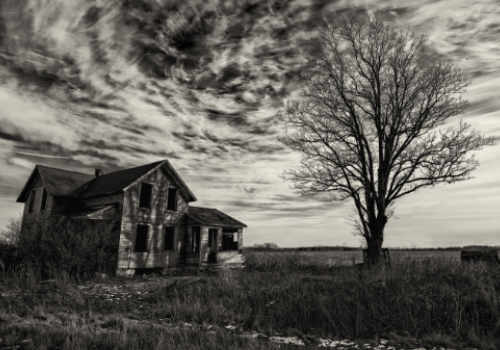 Contrary to popular belief they're not just aimed at old run down houses such as the one in this image. In fact that property would probably be better suited to a Building Survey. 
What is it?

A HomeBuyer survey is an in depth inspection of a property carried out by a chartered surveyor. Typically they take between one and two hours to complete on site (depending on the size and condition of the property. The surveyor then returns to the office to write up what he/she found into the HomeBuyer Report.
The report itself can be around 20+ pages long but this will again be dictated by the condition of the property.
The report splits the property down into sections and looks at each one individually. So, for example, there will be a section on roof coverings, a section on walls and so on.
Within each section there may be different subsections e.g. there might be three different roof coverings and if so the one in the worst condition will be listed first and so on. 
Each section also gets a number allocated to it which allows you to see at a glance which sections have serious defects '3', or require attention but are not serious '2' or need no repair '1' (see below for more details on the traffic light system).