Settlement in houses is often confused with subsidence and although they both mean the downward movement of parts of the house, or indeed the entire house. How that movement is caused is what differentiates settlement from subsidence.
Settlement is caused by a failure in the structure of the house, whereas subsidence is caused by a failure in the ground and I'll deal with it in another article. 
It's also worth pointing out that settlement and subsidence aren't the only forms of movement that you need to think about. There are literally dozens of things that can cause movement beyond settlement and subsidence and movement is generally not something you want in your home.
What causes Settlement in Houses?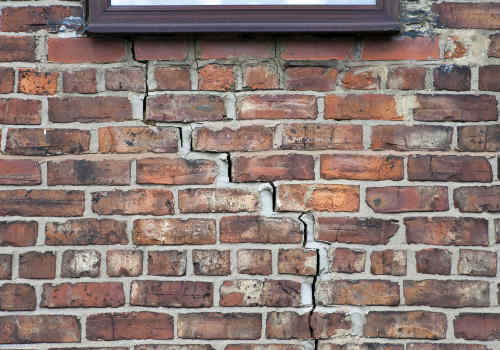 As said above settlement is caused by the failure of an element in the structure of a property and the most common causes in Northern Ireland are failures in foundations or floor slabs.
The failure can be caused by many things from inadequate compacting or specification of underfloor fill, water washing away supporting material beneath the foundations to inadequate foundations etc.