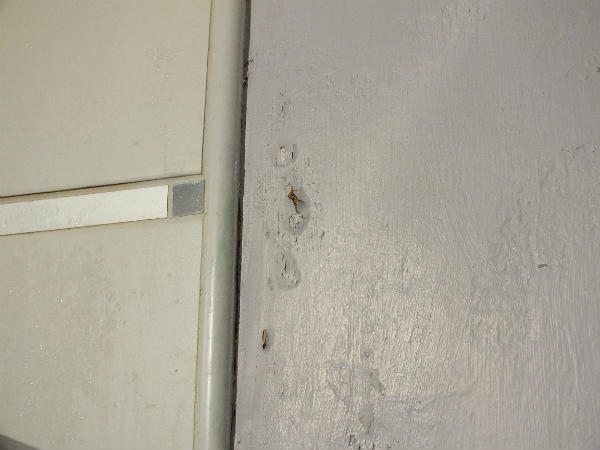 A lot of the problem can be down to lifestyle. So it is entirely possible that we could survey a house and detect condensation, yet when you move in and do all the right things you might never see any condensation. 
So while it is true to say that  lifestyle plays its part it isn't entirely down to lifestyle. Some house types are more prone to suffering from condensation than others. For example old houses with no insulation or solid walls are more prone to suffering from condensation.
However, you need to be aware that ALL homes can be susceptible to condensation if ventilation is inadequate or a lot of water vapour is produced.
So what if there's a bit of condensation: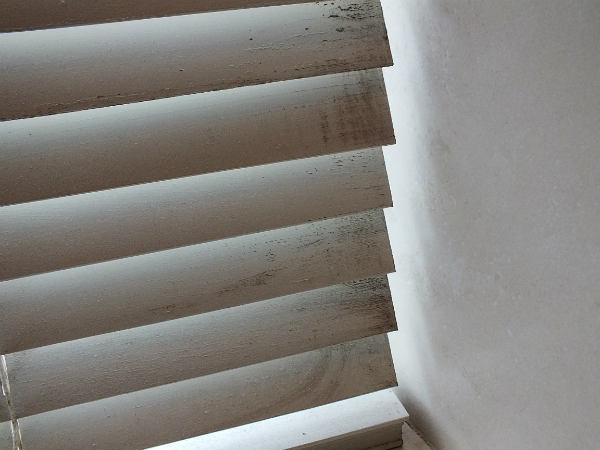 What is condensation doing to your home?
Condensation is easy to ignore and can be difficult to completely stop (particularly in older properties). So there's often a temptation to put dealing with it on the back burner. "I'll look at that next week," but next week comes and goes!
But you should do this at your peril. There are several good reasons to deal with condensation immediately:
Black, brown or Green Moulds - we're all familiar with the dreaded black mould on walls (but brown and green also occur). Often seen in the corners of bedrooms and bathrooms, behind bed heads, in wardrobes or behind cupboards etc. It forms when the water vapour condenses on cold surfaces and isn't removed (usually because it's difficult to see on painted or papered surfaces). After a short time the mould starts to grow and that can be toxic. 


Rot - persistent condensation can lead to high levels of moisture in timbers which can lead to wet or dry rot.


woodworm - as above high levels of moisture content in timbers can lead to beetle infestations (woodworm). 


Difficulty to heat property - I've attended an old house (c.1900) with solid walls which appeared to be in perfect condition internally with dry wall surfaces. Yet just below the surface, within the walls of the bathroom (behind the modern plaster which hides the dampness) the walls were saturated. (The standard two prong 'damp meter' said the walls were dry, it was only on further investigation with a different type of 'damp meter' that the true condition revealed itself) This means the walls are really cold (due to the moisture content) and therefore the house was really difficult to heat. Once the condensation issue was resolved the walls started to dry out. As the walls dried it became warmer and easier to heat as the heating wasn't trying to heat up the wet bricks.


Damage to decorations - condensation can lead to damage to painted wall finishes and wallpaper as mould grows on affected surfaces. Which is not only difficult to clean, it's also expensive to replace.